Dr. Heavin Maier and Eyes For Life have committed to making a difference and giving back, both in the local community and worldwide. These are just some of the recipients of the generosity of Eyes For Life in Spokane, WA.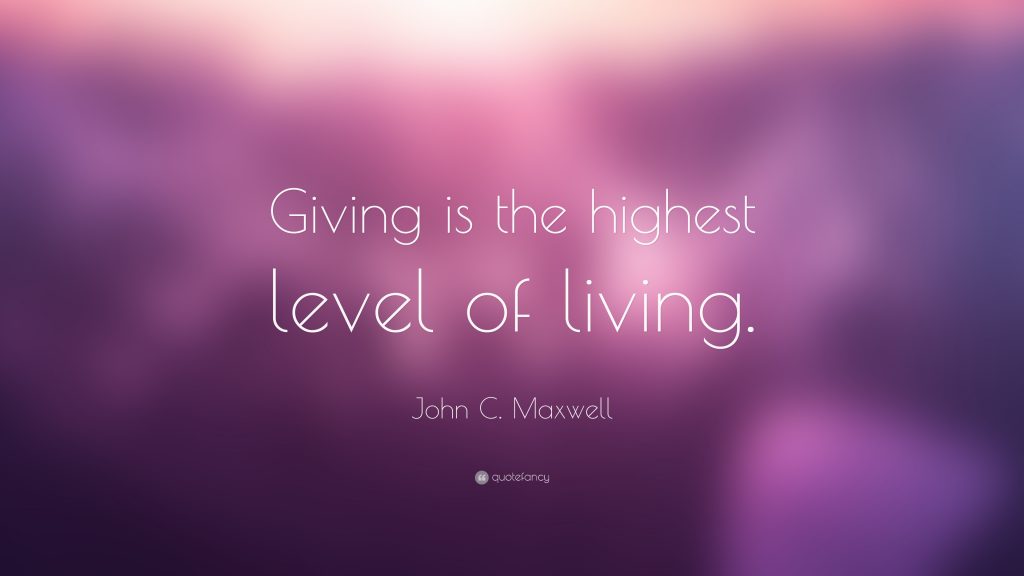 2016 Annual Charity Organizations: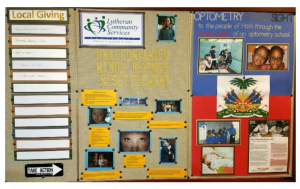 You can learn more by clicking on the links below.
"More than 600 million people around the world are blind or vision impaired because they do not have access to the eye examination and glasses they need. Optometry Giving Sight is the only global fundraising initiative that specifically targets the prevention of blindness and impaired vision due to uncorrected refractive error – simply the need for an eye exam and a pair of glasses." – Learn more at www.givingsight.org
"Lutheran Community Services Northwest is a non-profit human services agency serving communities throughout Washington, Oregon and Idaho…For more than 90 years, our agency has been meeting the needs of communities. Our ministry serves more than 50,000 people through more than 100 distinct local programs." – Learn more at www.lcsnw.org.

LCS: Unaccompanied Minor Refugee Settlement

"Since 1980, Lutheran Community Services Northwest's Refugee & Immigrant Children's Program has served children, primarily teenagers, from all over the world. These children have come to the United States without families as 'unaccompanied minor' refugees or asylum seekers. They have left behind war, persecution or instability that separated them from their families…The program continues to support dozens of children and their foster families each year. The need has never been greater…" – Visit refugeechildren.net for more information.
2016 Monthly Charity Organizations:
You can learn more by clicking on the links below.
January – Ronald McDonald House
February – Parkinson's Resource Center
March – Meals on Wheels
April –  Spokane Fantasy Flight
May – The Land's Council
June – Vanessa Beehan Nursery
July – Exclusive Youth Center
August – Humane Society
September – Union Gospel Mission
October – December – $10,000 Fundraiser for LCS Foster Children**
**$7,842 was raised! Thank you to all who donated!
In 2015, Eyes For Life contributed to the rescue and restoration of human traffic victims and the protection and education of young women worldwide.
Donations were given to:
In 2014, Eyes For Life contributed to the needy in third world countries by providing livestock to families through Heifer International.
Providing animals to these families is like giving them a small business, which not only improves their quality of food, it also provides an increase in income and standard of living. This translates into better health conditions and education, as well.

"We empower families to turn hunger and poverty into hope and prosperity – but our approach is more than just giving them a handout. Heifer links communities and helps bring sustainable agriculture and commerce to areas with a long history of poverty. Our animals provide partners with both food and reliable income, as agricultural products such as milk, eggs and honey can be traded or sold at market." – Heifer International – About Us

Their core of our model is Passing on the Gift.
Eyes For Life sponsored the June Bug Fun Run annually through 2016.
June Bug Fun Run – Run or walk 1, 3 or 5 miles. Proceeds benefit abused and neglected Spokane children.

"All proceeds benefit the vital programs of Lutheran Community Services NW. For thousands of kids who are abused and neglected every day in Spokane, life isn't much fun at all. June Bug is about giving these suffering kids a chance to grow into the strong, healthy people they are meant to become. No trauma, however violent or terrifying, can destroy the miracle of a child's resiliency. Lutheran Community Services teaches kids about hope, and we need your help. Let's Run Together For Strong, Healthy Kids!"