Make a Payment Online
Eyes For Life offers secure online bill pay for your convenience. It's fast and easy – and just a click away!
To make a payment, click the yellow "Pay Online" button.

We accept: Visa, Mastercard, Discover and American Express
Step by Step Instructions:
Click the images below for a larger view.
Step 1. Click the "Pay Online" button above. You will be directed to our secure online payment page.
Step 2. Enter your first and last name, or that of the patient, in the first field. Enter patient date of birth and/or account number in the box below. To the right, enter the payment amount. Click the "checkout" button.

Step 3. Enter your credit card and billing information. All fields with an asterisk (*) are required. Click the blue button: "Enter Credit Card Number"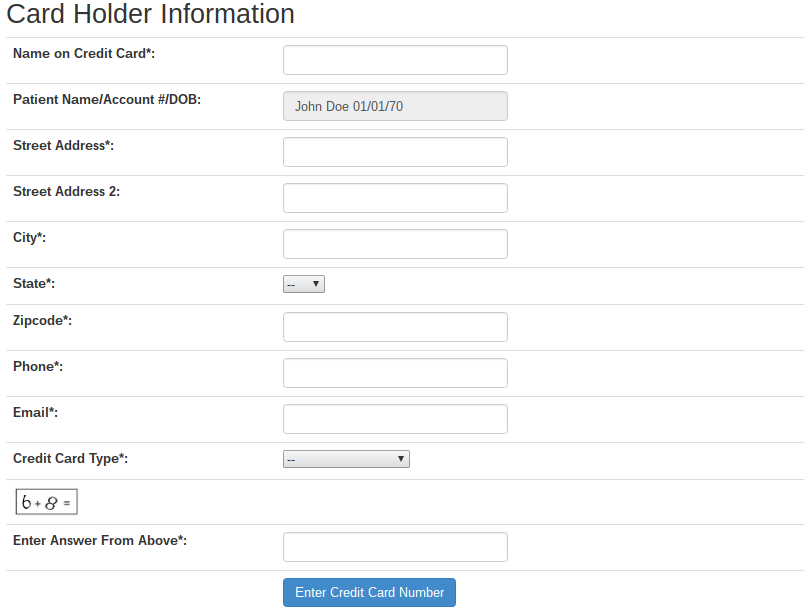 Step 4. A new screen will appear for you to securely enter your credit card information. Your billing address will copy over from the previous page. Complete the form and click "submit." Note: If you cannot read the word verification image, click "new image" for a different one.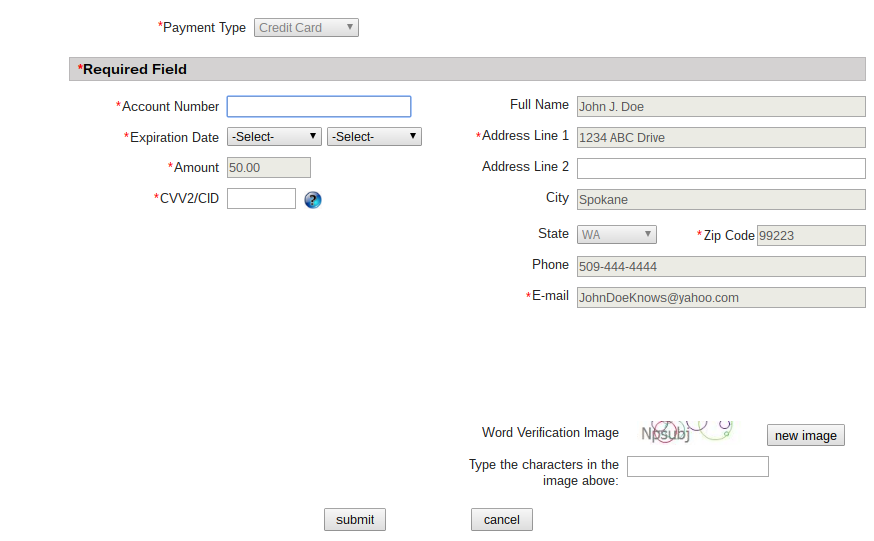 Step 5. Lastly, you will be directed to your receipt of payment. For your records, you may click to print the receipt or have it emailed to the email address you provided.
If you need any further assistance, please contact our office at (509) 448-7300.